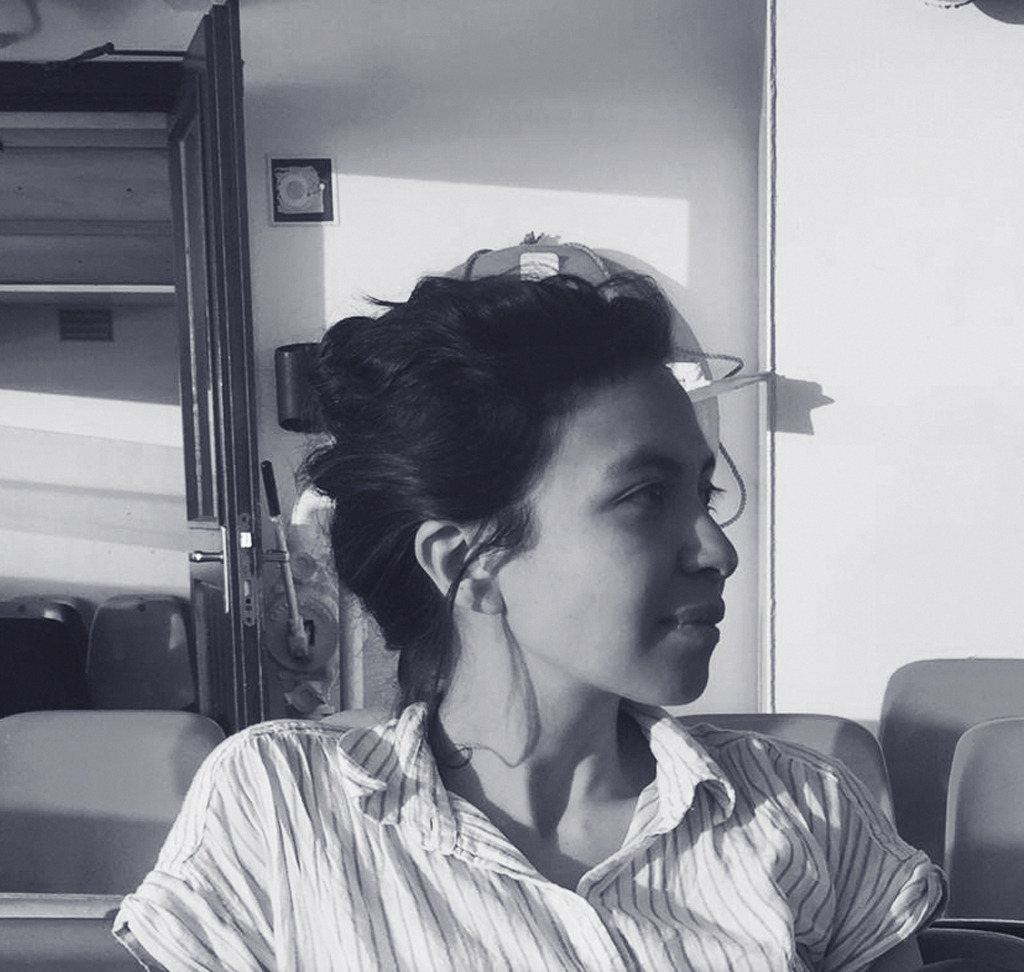 maría rojas arias
Visual artist, filmmaker, producer
+info

Visual artist from Universidad Nacional de Colombia. Her work develops in the audiovisual and installing areas with the motion picture. She took part in the Film Course-Workshop in 2012: direction of natural actors with the filmmaker Victor García, (Universidad Central. Bogotá, Colombia). Likewise, she took part in the Workshop of audiovisual narratives in the context of the MIDBO 2017 with the cuban filmmaker Susana Barriga.
She led and produced, along with Andrés Juardo, the short film Fu, which had his worldwide premier in the Audiovisual Florianópolis Mercosul, where she was granted by the jury the award for best experimental short film 2018. Likewise, this project was presented in the MIDBO (Muestra Internacional de Bogotá) 2018 and DocBuenos Aires 2018.
She participated in the Berlinale Talents 2020 meeting, Short Form Station section. In 2019, she received a Next Generation grant from the Prince Claus Fund for Culture and Development.


paula torrado
Visual artist, museologist, producer

Her work explores on intersections of cultural memory, visual culture and the built environment of border spaces with uncertain identities. Her inquiries focuses on decolonial practices in cultural institutions and processes of construction of historical memory through art. She studied visual arts at the National University of Colombia and at the IUAV University of Venice. She is currently a Master's degree candidate in Museum Studies and Cultural Heritage at the National University of Colombia.
andrés jurado
Artist, Filmmaker, Producer
+info

His work explores the intersections between performance, experimental cinema, expanded cinema, propaganda, de-colonization, mosquitoes, aliens, the space race,  extraterritoriality, science fiction, and the incidences of these intersections in the construction of contemporary narratives, policies, and delusions. Ph.D. student in Theater Studies at the Faculty of Letters at the University of Lisbon in Portugal.  

His works have been presented at festivals, exhibitions, and exhibitions such as Docs Buenos Aires. Bogotá International Documentary Show. EMAF. European Media Arts Film Festival, Experimenta Colombia, Artrónica, Austria (Peru), Festival Internacional Cervantino (México), Hexadic 6x6 (Grecia), Shams - the Sunflower Beirut / Lebanon Festival, BuSho - Budapest International Videoart Festival, Video Art Festival Riga, Cologne OFF in Cologne Germany, Aurora Picture Show United States of America Houston, Tx, MUCA Roma, among others. He has carried out different curatorial projects throughout his career, participated in different international conferences and meetings, organized by Independent Curators International, by Tilting Axis - Curating The Caribbean, Imagination of the Future Center for Social Studies at the University of Coimbra in Portugal, between others.